Contact Center 800 840 840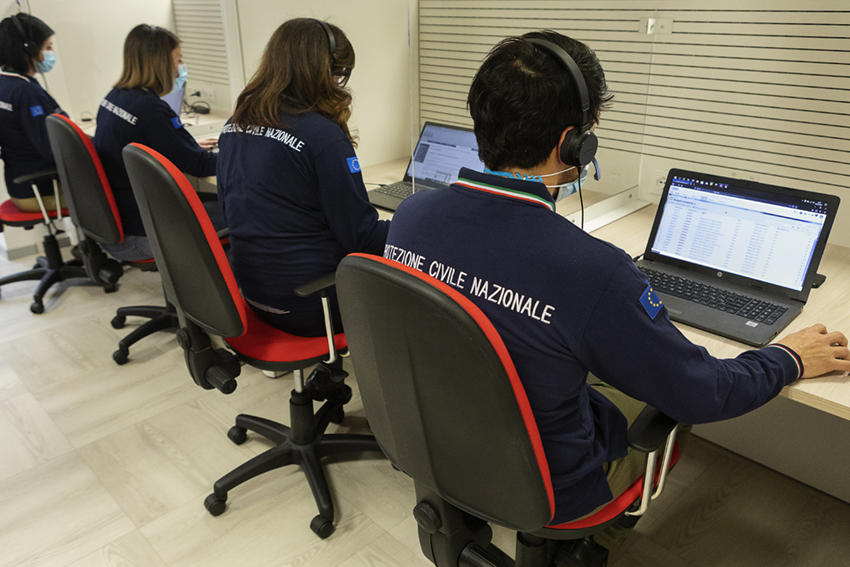 The Contact Center is a service of response to the citizen and it includes different contact tools: the toll-free number 800 840 840, the online form "Write to the Contact Center", the certified e-mail address, the letter and the fax address. 
The service is active from Monday to Saturday, from 8:00 AM to 8:00 PM. Beyond these hours and during the weekend it is possible to send a message to the voice mailbox. If necessary, in situations of crisis or emergency, the service will be extended progressively to a total coverage of 24/7 . The Department's Contact Center can also be contacted from abroad by calling 0039 0662289766. A charge is applied to this service. 
Please note that the Contact Center is an information service for citizens and does not replace the traditional emergency numbers (112, 113, 115,118).
From October 1, 2020 the Contact Center Service is entrusted to the Cooperativa Sociale Integrata aCapo which is also responsible for the processing of personal data. The ownership of the data remains under the Department of Civil Protection. On this page you can read the privacy policy.
800 840 840 is a toll-free number operating from 8:00 AM to 8:00 PM from Monday to Saturday.
At the end of the service a voicemail is enabled to send a message and leave your contact details to be recalled. The box is activate also when all operators are busy.
In crisis or emergency situations the Contact Center can remain open every day with progressive extensions up to 24/7. The time extensions will be communicated on this website.
You can call the Contact Center of the Department also from abroad at the number 0039 0662289766. A charge is applied to this service.
To send an email use the online form Write to the Contact Center, specifying name, surname, email address and a phone number to be contacted.
Requests are processed by the Contact Center operators or forwarded to the competent offices of the Department.
You can send requests or reports to the Contact Center via postal service by writing to the address:
Department of Civil Protection
Civil Protection Communication and Culture Service
Via Vitorchiano, 4
00189 Rome
You can also send a fax to the number 06 6220 0548.
Anonymous or unaddressed communications will not be considered.
The certified mailbox of the Department of Civil Protection is protezionecivile@pec.governo.it.
Citizens can use the PEC channel both to communicate with the Contact Center of the Department and to send formal requests to the Offices (pursuant to art. 65 of the Digital Administration Code).