Minister for Civil Protection and Sea Policies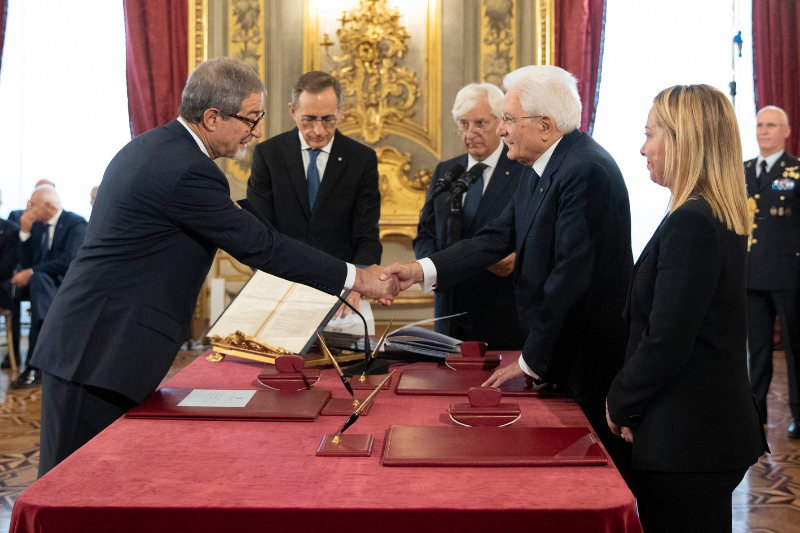 Nello Musumeci is the Italian Minister for Civil Protection and Sea Policies.
Nello Musumeci has served twice as President of the Province of Catania, European deputy for three terms and, until last September, President of the Sicilian Region. In the field of civil protection, Minister Musumeci served as Government Commissioner for the volcanic emergency on Etna in 2001 and was appointed as Commissioner for reconstruction the following year. He has served as delegate for the water crisis in the Province of Palermo, for the sea storms on the Island of Salina, for toxic gases on the Island of Vulcano, and, for the past five years, as Commissioner of the national government for the hydrogeological instability in Sicily.
On October 22, 2022, he took the oath as minister in the hands of President of the Republic Sergio Mattarella.