Activities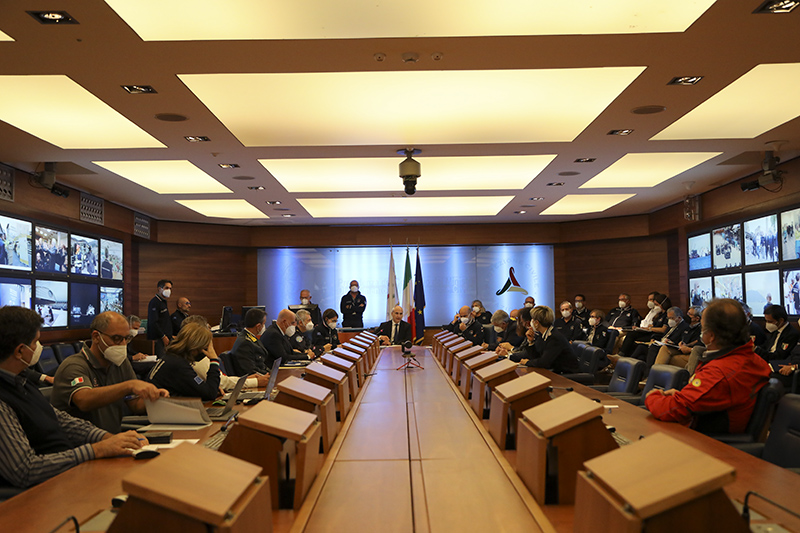 The Civil Protection Department has been grounded in the offices of the Presidency of the Council of Ministers since 1982. The Department has the fundamental role of gathering and coordinating the national resources necessary and ensure assistance to the population in case of emergency.
From the tragic delay of relief and the lack of coordination that characterized the management of the Irpinia earthquake of 1980, it became clear that a permanent civil protection structure was needed.
With the law n. 225 of 1992, the Department becomes the junction point of the National Service of Civil Protection. In 2018, the Civil Protection Code strengthens and enhances this function.
The Department carries out tasks of guidance, promotion and coordination of the entire National Service of Civil Protection.
In close collaboration with Regions and Autonomous Provinces, drafts and coordinates the National Plans for risk scenarios and test their effectiveness through drills, coordinates the Service's intervention in case of emergencies of national interest, promotes activities aimed at prevision and prevention of risks, defines the general criteria for the identification of seismic zones and develops general guidelines for training activities in the field of civil protection.
The Department also coordinates the participation of the National Service to the civil protection policies of the European Union and the response to emergencies abroad.