Summary - Radiological and Nuclear Risk: What to Know and What to Do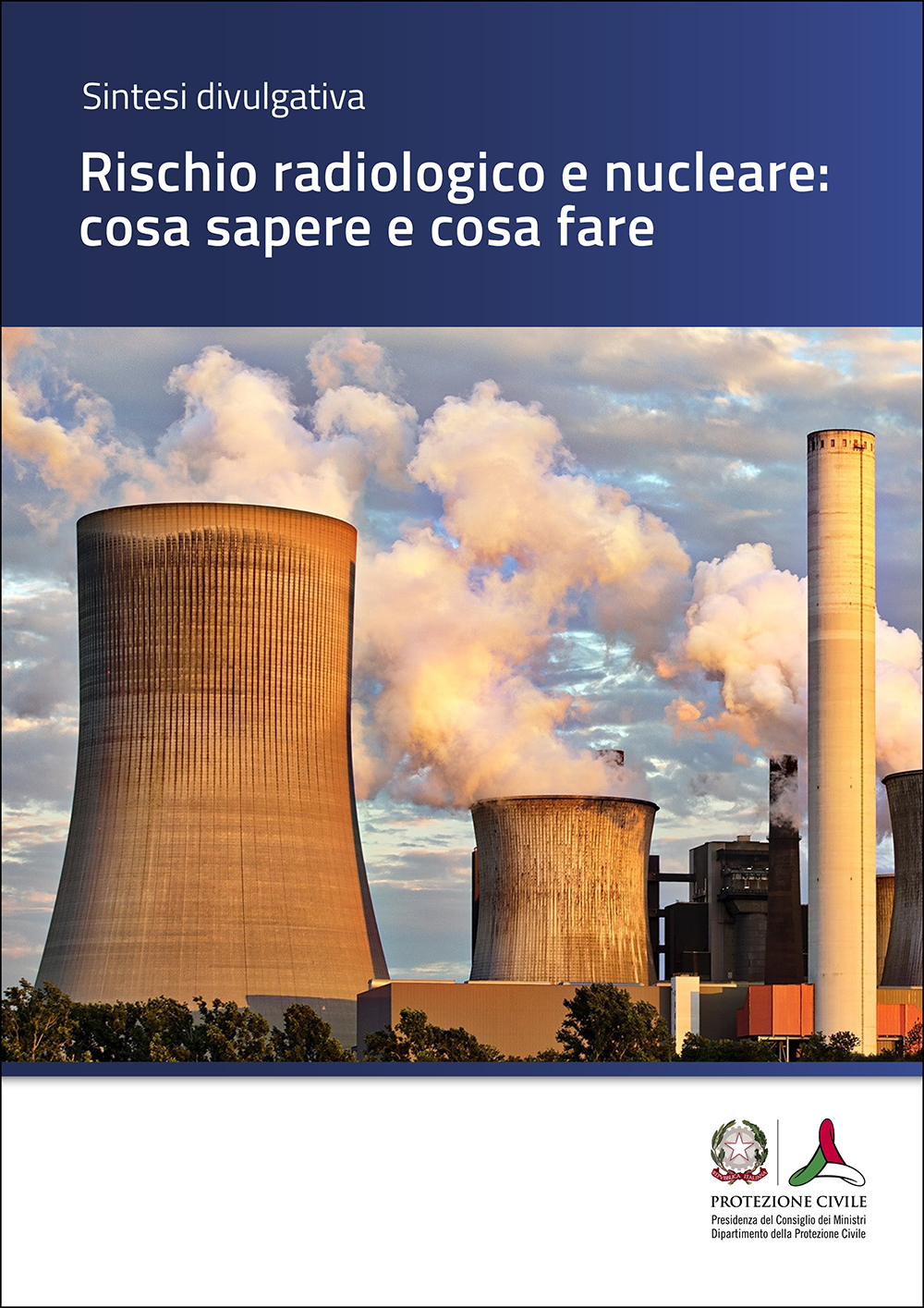 The Summary of the Technical Document "The Information for the Scenarios of the National Plan for the Management of Radiological and Nuclear Emergencies" defines the contents of the preventive information to the population that may be affected by radiological and nuclear risk as required by Article 197 (paragraph 1, letter a) of Legislative Decree 101/2020, which implements the EU Directive2013/59/EURATOM, on protection from ionizing radiation.
In addition, the document represents a valuable source for the creation of communication materials on radiological and nuclear risk aimed at citizens and different target audiences.
The focus is to increase knowledge of the risk and encourage the adoption of correct behavior in emergency situations. This synthesis-which is aimed primarily at the public, but also at the Components, Operational Structures and all actors of the National Service qualified to communicate the risk-was created from the Technical Document prepared by the Department of Civil Protection, which availed itself of the work of the Committee for Information to the Population on Safety Concerning Protection Against Dangers Arising from Exposure to Ionizing Radiation provided for in the paragraph 1 of Article 197, of Legislative Decree 101/2020, with the contribution of the Technical Scientific Committee, provided for in paragraph 4 of the Article 197.
Curatore:

Civil Protection Department in collaboration with the Committee for information to the public on safety related to protection against dangers arising from exposure to ionizing radiation

Editore:

Civil Protection Department

Anno di pubblicazione:

2022

Disponibilità online:

Yes