La mitigazione del rischio di violenza di genere e i meccanismi di tutela di persone minorenni nel sistema di accoglienza diffusa - Guida pratica e strumenti operativi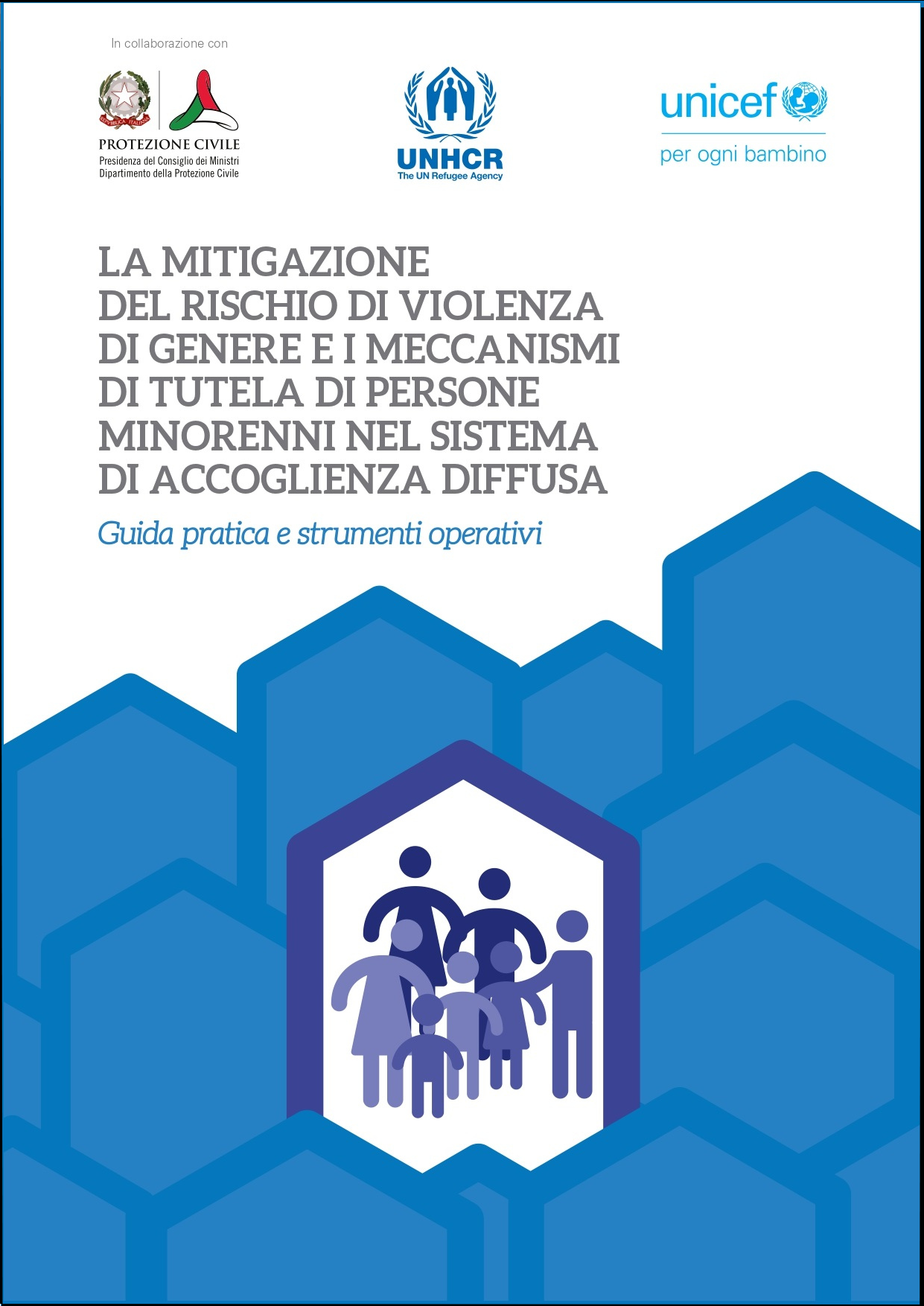 The Ukraine emergency led to the expansion in Italy of different types of services to support people from Ukraine, including the system of widespread reception throughout the country. Widespread reception entails the provision of housing solutions also managed by third-sector or private social entities, which can involve, nevertheless, a number of risk factors for the welcomed population. For this reason, it is essential to complement the system of widespread reception with an adequate set of actions aimed at ensuring coordination, monitoring, control and supervision of the various welfare measures.
This practical guide aims to provide tools for the prevention of gender-based violence and the protection of minors within the diffused care system.
Autore:

Dipartimento di Protezione Civile, UNHCR, Unicef

Editore:

Dipartimento di Protezione Civile

Anno di pubblicazione:

2023

Disponibilità online:

Yes