Sicily hosts "Terremoti d'Italia"
The Exhibition, from March to June, stops in Catania, Palermo and Campobello di Mazara. Knowledge, memory and experience through documents, tools, photos and instruments to help visitors better understand the seismic risk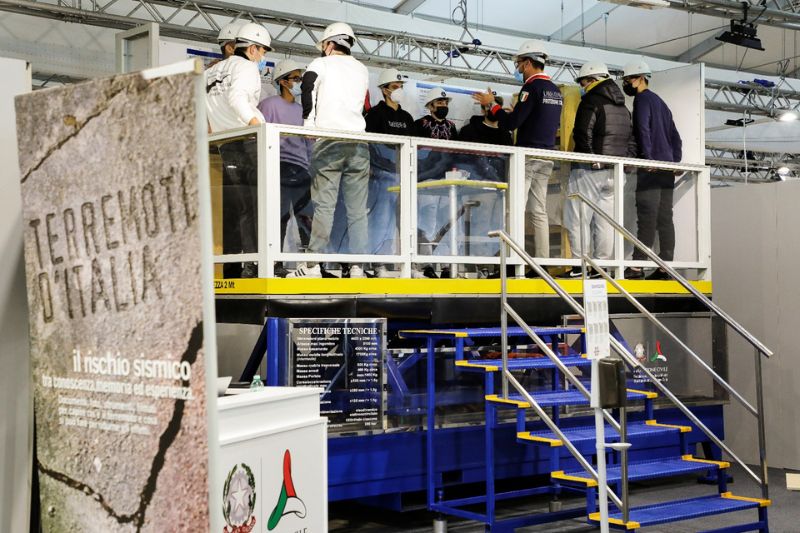 The itinerant exhibition "Terremoti d'Italia" realized by the Civil Protection Department will stop in Sicily from March to June, touching three different cities: Catania, Palermo and Campobello di Mazara (Tp).
Promoted by the Sicilian Region as part of the activities planned in the awareness and information campaign to citizens "2023 year of seismic prevention in Sicily," the exhibition allows visitors to learn more about one of the natural risks that most affect Sicily and our country in general: the seismic risk.
The first stage of the exhibition tour will take place in Catania from March 17 to April 7; the second event is scheduled to take place in Palermo from April 17 to May 6, and will conclude in Campobello di Mazara (TP) from May 12 to June 9.
The tour of the Exhibition, guided by volunteers from the Lares Italia association, is divided into several areas. It starts with the knowledge of the physical phenomenon and the tools used to measure its strength, then moves to the history and seismic risk of our country and addresses the issues of vulnerability of cities and buildings.
Then, visitors will reach the spaces to understand what they can do to make their homes safer, and finally arrive at the two simulators, designed to reproduce seismic motion. On the "seismic room," in particular, visitors can safely experience an earthquake, observing its effects firsthand.
The "I don't take risks" communication campaign on spreading good civil protection practices is also an integral part of the exhibition: Sicilian volunteers will meet visitors along the exhibition to talk with them about the natural risks that afffect the territory where they live.
For the dates in Catania, it is possible to book a free visit to the exhibition, housed in the Piazzale delle Carrozze at the Villa Bellini, by filling out the online form at the following link.