Emilia-Romagna weather emergency: National Service commitment continues in affected areas
The red alert over part of the region remains for tomorrow - update 9 PM of May 18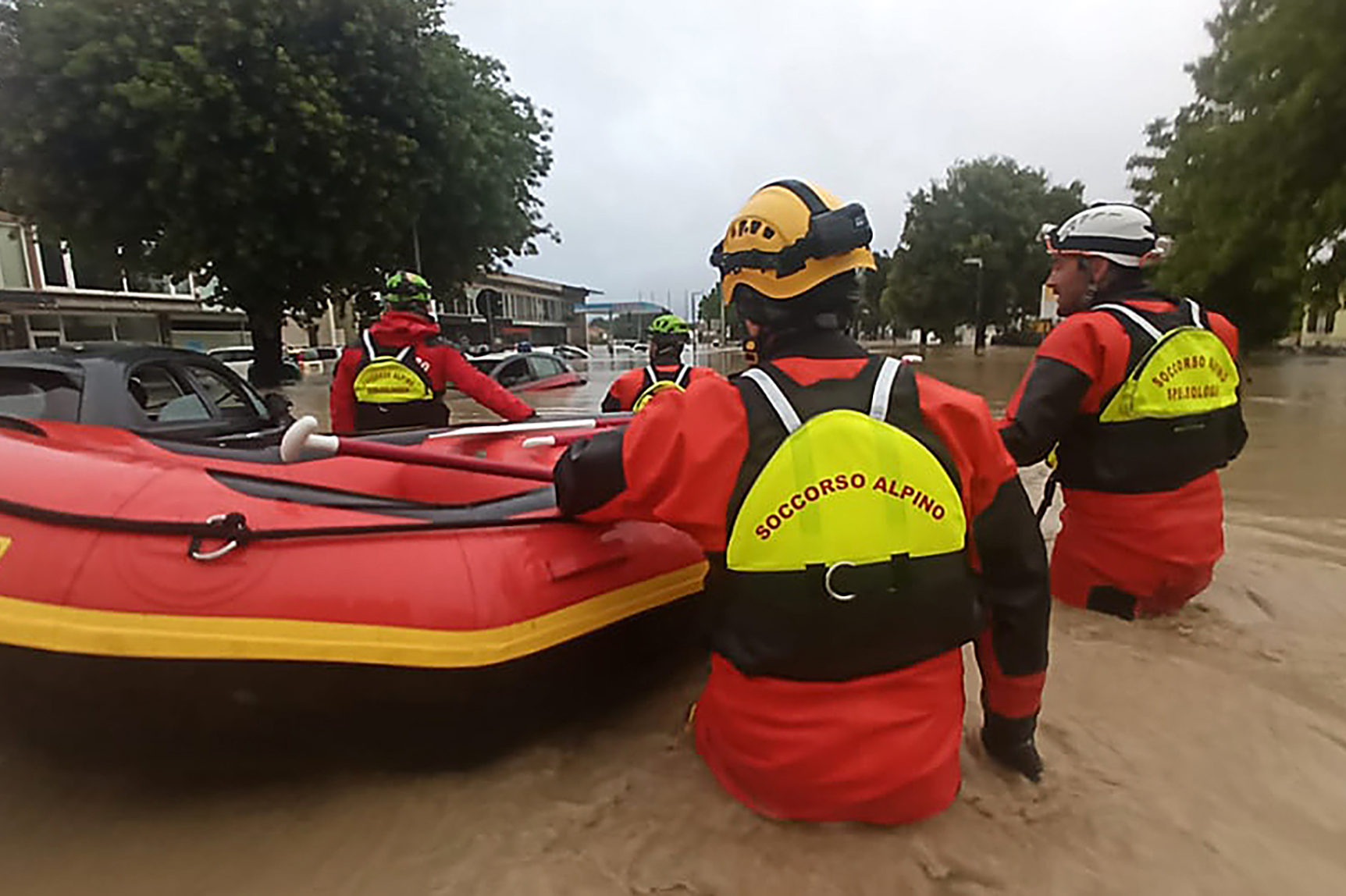 The activities of relief and assistance to the populations affected by the bad weather that, since May 15, affected the Emilia-Romagna region, continue today. There are 23 rivers and streams that have flooded in the region and 13 that have exceeded the alert level. The main critical situations are in the territories of the provinces of Bologna and Ravenna, where there is the concentration of most floods.
4 thousand of the National Service's Operational Structures, including the Fire Department, Coast Guard, Police and Armed Forces, civil protection volunteer organizations and regional mobile columns, personnel from essential services companies who are currently concentrating their efforts to assist the affected population, are operating in the territory in the rescue and assistance activities of the affected population. 
Rescue operations are also ensured through the deployment of helicopters belonging to the Armed Forces, Police and Fire Brigades: since May 16, more than 200 interventions have been carried out, with the rescue of 600 people.
 
Currently, more than 10 thousand people evacuated have found independent accommodation with relatives and friends or in municipal facilities made available in the territory. The number of victims ascertained by the Prefectures rises to 12.
 
In these hours, efforts to restore essential services and the road system continue, starting with the highway and railway sections affected by flooding. The municipal and provincial road network remains severely compromised and more than 200 roads are closed.
 
For tomorrow, May 19, the red alert has been confirmed in the Emilia-Romagna Region for critical hydraulic conditions on the plains and hills of Bologna and on the low hills, plains and coast of Romagna; orange alert on the Romagna mountains, central Emilia hills, plains of Modena and Ferrara.
The Operational Committee continues to be permanently convened since the evening of May 16 at the headquarters of the Civil Protection Department, to ensure constant coordination in conjunction with the Emilia-Romagna Regional Operations Center, the CCS-Centers for Relief Coordination activated by the Prefectures of Ravenna, Bologna, Forlì-Cesena and Modena, and the Municipal Operations Centers.
To support communities affected by the bad weather, the Emilia-Romagna Region has activated a fundraising. Donations can be made using the following bank details: Iban: IT69G0200802435000104428964 - Reason: "ALLUVIONE EMILIA-ROMAGNA" (from abroad, Bic Swift code: UNCRITM1OM0) addressed to Agenzia per la sicurezza territoriale e la protezione civile dell'Emilia-Romagna.
Photo source: National Alpine and Speleological Rescue Corps